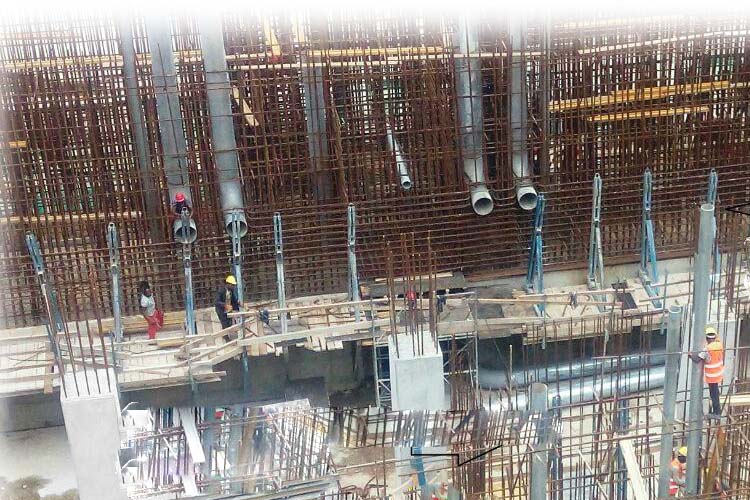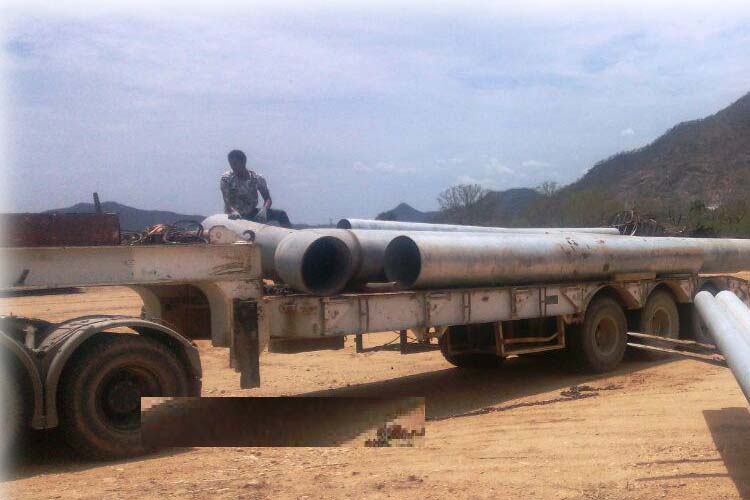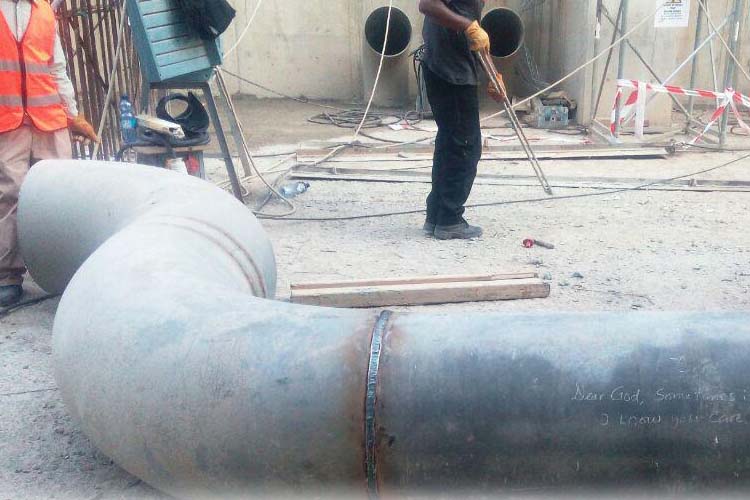 Energy Infrastructure
Hydro Power Projects
GERD HPP (Grand Ethiopian Renaissance Dam Hydro Electric Power Project )
The Great Ethiopian Renaissance Dam Hydroelectric power project (i.e. GERD HPP) is one of the biggest African hydropower projects which is being built by the Ethiopian government and its people. The project layout consists mainly of a roller compacted concrete (RCC) dam and a rockfill saddle dam, necessary to impound approximately 74 billion cubic meters of water which are needed, under the designed hydraulic head, to generate the energy produced by two powerhouses, one on the right bank and the other one on the left bank of the river, housing respectively #10 Francis turbine units and #6 Francis turbine units, 375MW each with a total installed capacity of 6,000 MW, and one 500kV switchyard on the right bank. In this project, Jehoiachin techno has taken part in level -2 design and installation of balance of plant for power generating units of the projects.
The following level -2 design works have been executed by us;
Fire protection system
Water level measurement
Fire alarm and detection system
Heating ventilation and air conditioning system
Low compressed air system
Turbine –generator cooling system
Drainage and dewatering system
Accidental oil discharge system
AC power comprises of MCC,MV,LV boards and auxiliary transformers sizing
Power stability and short circuit analysis of the plant power system
DC system and inverter sizing comprises of battery, DC boards, chargers, and load flow analysis
Cabling system comprises of cable tray, MV/LV cables and accessories.
Electrical and mechanical workshop[ equipment
In particular to the installation activity, we are still involved in the ongoing installation activity of the following work face;
Cooling system piping
HVAC system piping
Firefighting system piping
Solar Power projects
Coming Soon!
Power Transmission and distribution network
Coming Soon!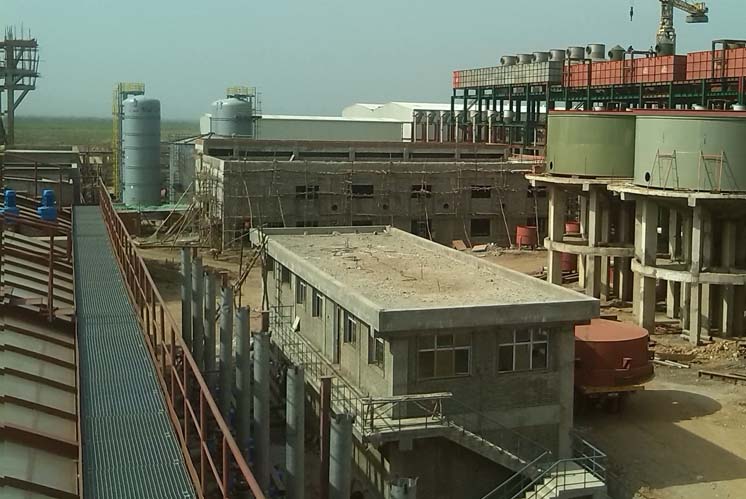 Sugar Industries
OMO Kuraze Sugar Factory
OMO Kuraze sugar factory is among the cascaded sugar factory located in the southern region of South Omo Zone in Selamago district at a distance of 863 km from Addis Ababa. When the factory operates in full capacity it is expected to crush 12 thousand tons of sugar cane per day. In this project, our company was involved to supply and install electrical instrumentation and measurement equipment under the project. Moreover, the installation activity includes also electrical boards, low and medium voltage cabling systems including the cable trays.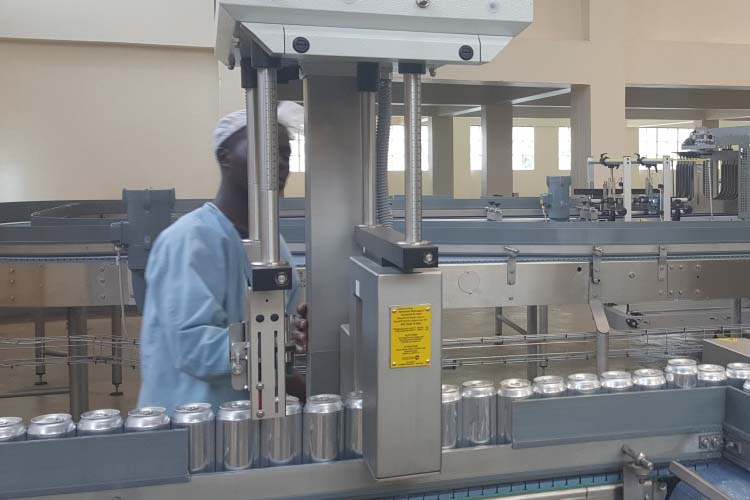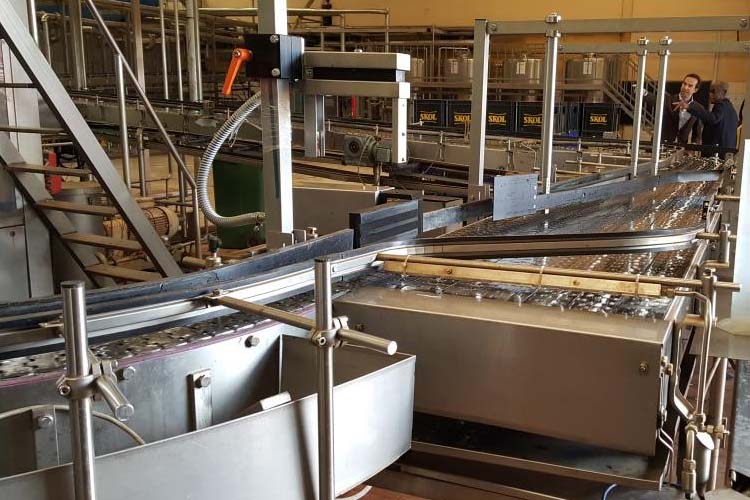 Food and beverage industries
Installation, Commissioning and maintenance service on Heuft Machines in Beverage Industry The HEUFT SYSTEMTECHNIK GMBH, which manufactures quality assurance inspection devices like empty containers, full containers, product and package inspection, fault rejection for a beverage, food and pharmaceutical industries to provide full services in East Africa. As part of representation for HEUFT, we give the following services in East Africa and India.
Installation, test, and commissioning of new devices.
Service interventions during planned and unforeseen circumstances.
Monitoring and diagnostics
System recovery and updates
Offering a range of training to deepen knowledge regarding the devices, their functions, operation, and maintenance.
The following are some of the companies that we give the aforementioned services;
East Africa Bottling S.C. (COCA COLA)
Heineken Addis Ababa
BGI Ethiopia, Addis Ababa
SKOL BREWERY RWANDA
Uganda Harris
NBM Madagascar
Kinshasa Bralima Heineken
Ludhiana Beverages Pvt Ltd, India
Cement Industries
coming Soon!
ICT infrastructure
coming Soon!
[contact-form-7 id="287" title="Contact Form"]
Jehoiachin Techno Pvt. Ltd. Co.
P. O. Box: 100131 Addis Ababa, Ethiopia
Website: www.j-techno.net
Address: Mariam Road, SETEMA Building, 5th Floor Addis Ababa, Ethiopia